Unique Holiday Find!
I was so excited to find this unique sweatshirt. It's perfect for the holiday season and beyond.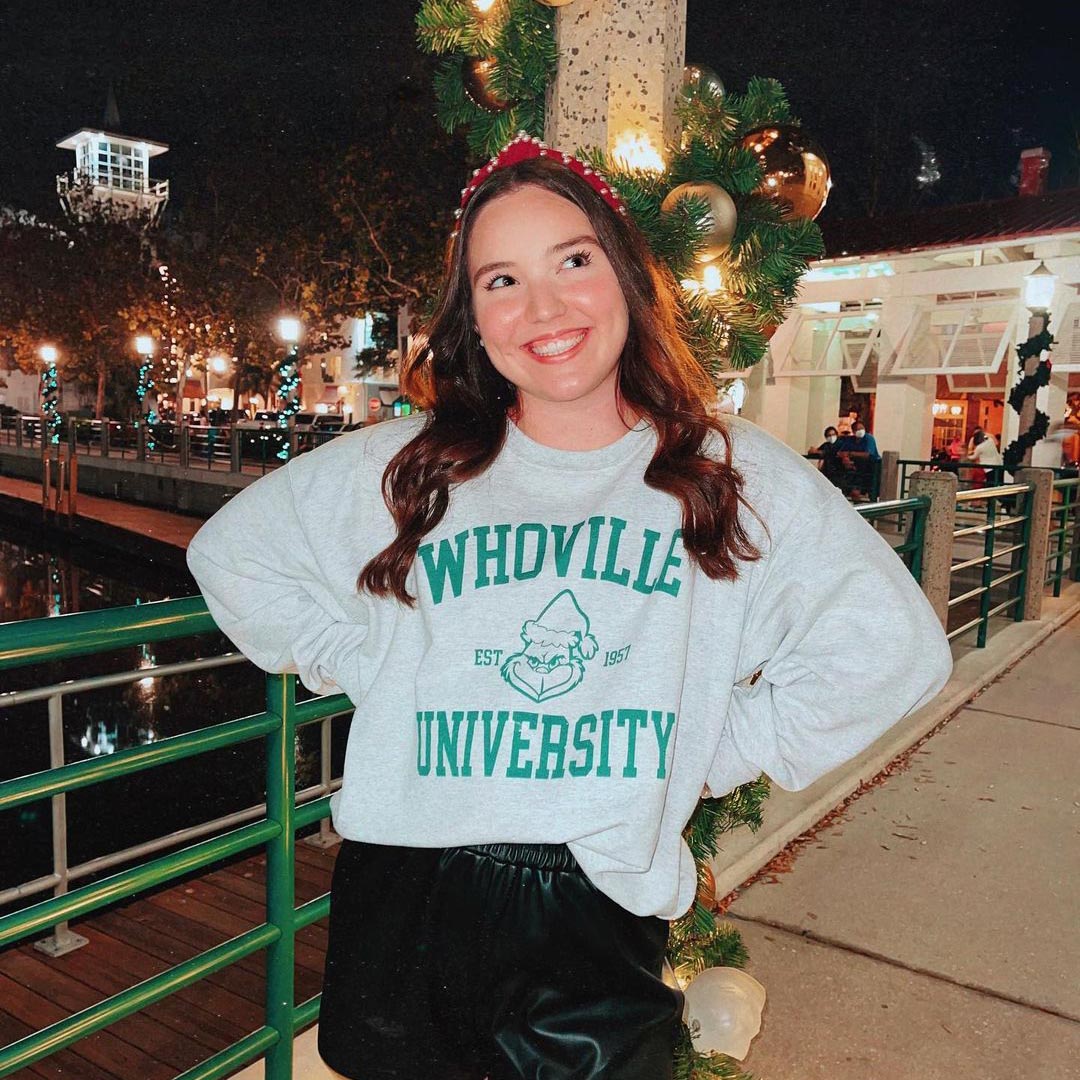 Dr. Seuss Enthusiast's Dream!
This sweatshirt is a win for any Dr. Seuss or Christmas enthusiast. It's well-made and looks great on.
Compliment Magnet!
I get compliments every time I wear this out. It fits great and feels even better.
Diagonal Delight!
The diagonal neckline is such a lovely feature. It's my new favorite holiday attire.
Winter Long Comfort!
So comfortable I could wear it all winter long, and the Whoville University print is adorable.
Spirit of Christmas!
This sweatshirt brings the Christmas spirit right into my wardrobe. The Grinch never looked so good.
Whoville Vibes Exceeded!
Loving the Whoville vibe! The quality exceeded my expectations, especially the print quality.
Casual Party Hit!
I wore this to a casual Christmas party and it was a hit. Comfy and festive!
Joyful Wear!
It's like wearing a piece of Christmas joy. The fabric is so soft and the design always gets a laugh.
Warm and Cute!
The high scoop neckline keeps me warm, and the balloon sleeves are too cute!
Christmas Standout!
I was looking for something different this Christmas, and this sweatshirt nailed it.
Just the Right Amount of Merry!
Love how it's Christmassy without being over the top. The Grinch design is just right.